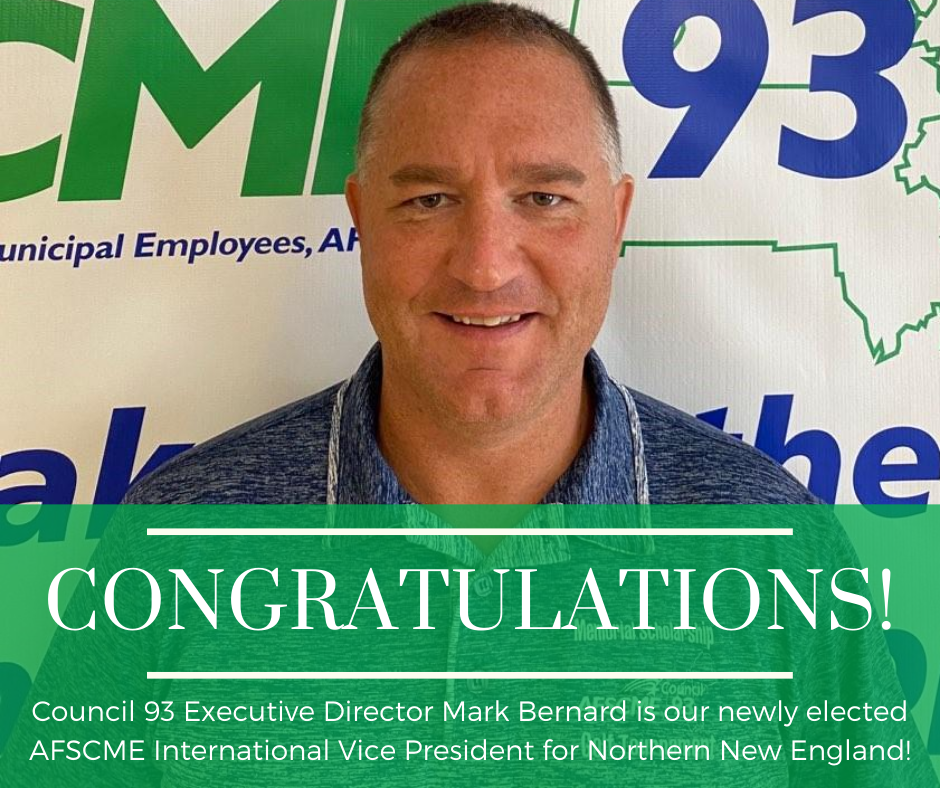 Congratulations to AFSCME Council 93 Executive Director Mark Bernard – our newly-elected AFSCME International Vice President for the Northern New England Region! Mark was elected by Council 93 Delegates to the 44th International Convention, which was held virtually and concluded today with the announcement of official election results and the swearing in of newly-elected and re-elected leaders.

The vote was nearly unanimous with Mark winning 27,672 of the 29,308 votes cast from our region.

As our International Vice President, Mark will serve as the voice and advocate for Council 93 on our International Union's Executive Board, and will help to shape policies, goals and objectives aimed at strengthening AFSCME on a national level. We have every confidence that Mark will help guide our International Union to a stronger future – just as he has done at Council 93.