SEEKING VOLUNTEERS FOR BATTLEGROUND STATE PHONE BANKS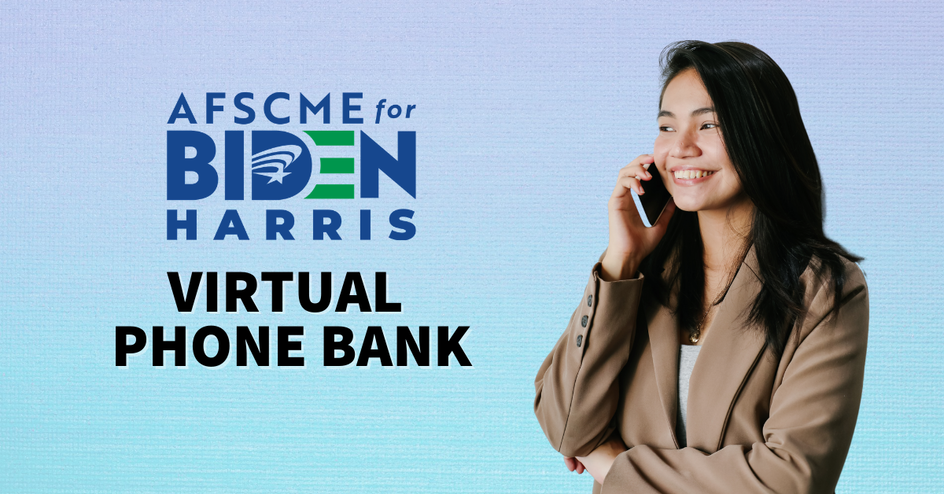 With less than a month to go before the November 3rd Presidential Election, Council 93 members are joining AFSCME members from around the country to build support for Joe Biden by making calls to fellow AFSCME members living in key battleground states. 

Council 93 members are making calls to our brothers and sisters in Pennsylvania. 

Calls can be made from your home between 5:30 PM to 8:00 PM. 

You will NOT have to use your personal phone number and International Union staff will be joining you to provide training and assistance throughout your shift. Volunteers will have the option of selecting which night they choose to make calls. Volunteering for just a few hours one night a week will make tremendous difference. 

Will you please help us build support for Joe Biden in Pennsylvania? 

Simply click on the link below to get started and please share this link with your fellow AFSCME members. 

Sign-up HERE!

If you have any questions or need any additional information call Jim Durkin anytime day or night at 978-866-2283.