With the critical 2022 primary election less than three months away, leaders of AFSCME Council 93 have voted unanimously to place their support behind a group of four candidates seeking statewide office in Massachusetts.
The votes were held on June 11, at the quarterly meeting of the Council 93 Executive Board in Portland, Maine.  Council leaders also voted to endorse in the races for Governor of New Hampshire and Lt. Governor of Vermont.   
The Council's endorsement process began more than four months ago, starting with lengthy in-person discussions, virtual meetings, and phone conferences with more than a dozen candidates for various offices.  These meetings included an in-depth conversations on issues that specifically and in some cases uniquely impact public and private sector workers represented by AFSCME Council 93.  In Massachusetts, these issues include the long-standing problem of short staffing in state human services facilities and group homes as well as the ongoing problem of recruiting and retaining direct care human services workers.   We also discussed in detail with candidates the Commonwealth's over-reliance on hundreds of private non-profit human services providers and the tens of millions of dollars spent on non-profit executive pay alone within these non-profits.
In addition to these substantive discussions, candidates also had the option of submitting written responses to a questionnaire covering these and other issues. 
Finally, Council 93 leaders also considered past experiences with these candidates and their actions as current or prior office holders. Based on all of the above, the following Massachusetts candidates were endorsed:  
Attorney General Maura Healey for Massachusetts Governor
Massachusetts State Senator Eric Lesser for Massachusetts Lt. Governor
Massachusetts State Senator Diana DiZoglio for Massachusetts State Auditor
Massachusetts Secretary of State Bill Galvin for Secretary of State
In addition to the above endorsements, leaders of AFSCME Council 93 also voted unanimously on June 11 to endorse State Senator Tom Sherman for Governor of New Hampshire and former Lt. Governor and State Senator David Zuckerman for Lt. Governor of Vermont.
"We are very proud of the in-depth process that led to these endorsements, and we are confident that our board has made the right decision in all of these races," said Council 93 Executive Director Mark Bernard.   "Over the past several months, we have made tremendous progress in our ongoing effort to educate candidates on our issues and we believe that the candidates who earned our support will finally give these issues the attention and action they deserve. Unfortunately, candidates rarely discuss most of these issues on the campaign trail, despite the fact that they are vital to our members and to the individuals and families who rely on our members for quality, compassionate care.  In the coming weeks and months, we will be working hard to continue to raise awareness of these issues and elect the candidates who have pledged to address them."
In addition to all Democratic Party candidates in Massachusetts, Republican candidate for Governor Chris Doughty also met individually with Council 93 leaders and returned a completed questionnaire, as did Republican Anthony Amore, candidate for state auditor.
"We are very grateful to Mr. Doughty and Mr. Amore for actively seeking our support and we were very impressed by their level of engagement in the process, said Bernard.  "While neither candidate was able to secure our endorsement, we were encouraged by their positions on some of our key issues, their willingness to talk with us, and most importantly to carefully listen.  Given the current political climate and deep divisions between the two major parties on a national level, it's more important than ever for individuals and groups on both sides continue to talk and find common ground whenever and wherever we can."
Candidates who received the AFSCME Council 93 endorsement issued the following statements: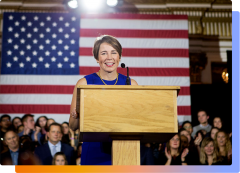 "AFSCME members provide compassionate care in hospitals and group homes, keep our roads clear and safe, preserve our state parks, support our college campuses, and so much more. I'm honored to have their endorsement and look forward to continuing our work to protect collective bargaining rights and make sure all workers have the pay and benefits they deserve."
- Massachusetts Attorney General and Gubernatorial Candidate Maura Healey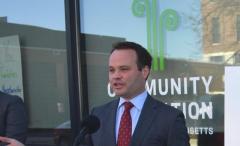 "I'm grateful for the support of the public works professionals, direct care workers in state human services, and the thousands of other hard-working public employees that make up AFSCME Council 93. For eight years in the State Senate, I've fought for fair pay, good benefits, and financial security for the men and women who plow our streets, maintain our roads, provide skilled, compassionate care to those with special needs, and who keep our cities and towns running smoothly. I will continue to champion these workers as Lieutenant Governor," said Lesser.
- Massachusetts State Senator Eric Lesser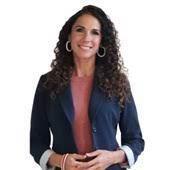 "Our state, county, municipal and school district workers keep our communities going, often without credit or fanfare. I'm so honored to receive the endorsement of AFSCME Council 93 in the race for State Auditor. Their public service inspires me every day, and it's why I got in this fight: to ensure a more accountable, transparent state government that sees, hears, and includes working families like ours. I look forward to working with them to ensure the billions in taxpayer resources allocated annually to private human services providers is being expended in the most effective and efficient manner."
- Massachusetts State Senator Diana DiZoglio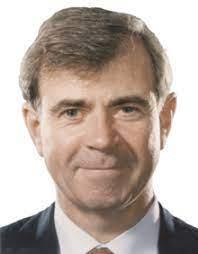 "I'm proud to have earned the support of AFSCME Council 93, one of the oldest and most respected labor unions in the country. The members of AFSCME are the backbone of public-sector services in the Commonwealth.  They work quietly but very hard every day to deliver critical public services across all levels of government. The courage and dedication they demonstrated by continuing to work throughout the pandemic makes this endorsement even more special."
- Massachusetts Secretary of State Bill Galvin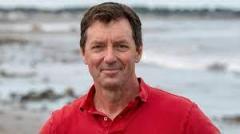 "I'm honored to have the support of AFSCME Council 93 in my campaign for Governor," said Dr. Tom Sherman. "Like AFSCME members, I've dedicated my career to public service, and I know the vital work they do to lift up all of our communities. I look forward to working with them to protect the right to organize, make sure they can retire with dignity, and to stand up against efforts to dismantle workers' rights."
-New Hampshire State Senator Tom Sherman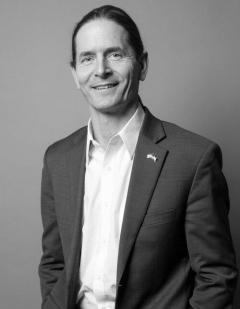 "I am honored to receive the endorsement of AFSCME Council 93. Throughout history, we have seen that a stronger union presence means better wages and benefits for everyone. Vermont needs strong labor unions to ensure protections for all workers around the state. As Lieutenant Governor, I will work to strengthen our labor movement and be an ally to our labor unions. I will continue to advocate for policies that support everyday workers, from paid family leave to raising wages."
-David Zuckerman, Former Lt. Governor of Vermont