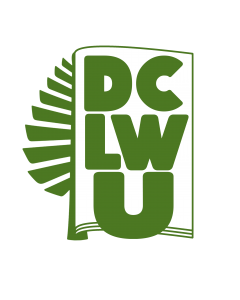 We, the workers of Dartmouth College Library (DCL), are proud to announce that we are unionizing with AFSCME Council 93. We believe that by forming a union we will be better positioned to advocate for ourselves and for the communities that we serve.
Our work is critical to the mission of Dartmouth College. We provide access to first-rate collections, teach classes and workshops, and work with students and faculty who need research help. During COVID, we ensured that there were few service interruptions. We are dedicated to our work and to the mission of the College despite years of stagnant wages, budget cuts, and the closure of branch libraries.
We are organizing because we feel that a union systematizes equity in a way that our current workplace will never be able to do. We deserve compensation that makes living in the Upper Valley sustainable, and clear paths to advancement for all staff. It is critical that we have a seat at the table when changes are made to our workplace because we are the ones who understand our work best. We believe that collective bargaining is the best means of transparent and sustained communication between administration and staff and critical for building a better, more effective library. 
Some of the issues that we hope to address are as follows:
Regular compensation review that accounts for inflation and the cost of living in the Upper Valley

Defined advancement paths that are accessible to all staff
Review and expansion of the current time-off policies
Clear guidelines for remote work and the opportunity of flexible schedules for all
We, the undersigned workers of DCL, ask for your support in our effort to form a union.