05/18/2017
Check out the latest edition of the 93 Beacon!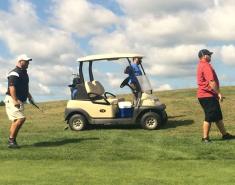 05/03/2017
On July 10th, 2017, the Council 93 Memorial Scholarship Fund is hosting the 11th Annual Memorial Golf Tournament at the Olde Scotland Links Golf Course in Bridgewater, Massachusetts.
04/28/2017
The name of our brother Jason Sanderson was among those read in remembrance at a ceremony at the State House in Boston earlier today. Jason, who was an active and valued member of Local 1700, lost his life in a work related tragedy last November while working a second job in construction.