05/30/2017
"It's clear that different workers face different degrees of hazards on the job," Moroney said. "But there is an element of danger in every public-sector job and when that danger results in death, then everything should be equal and the spouses and children left behind should be treated with the same dignity and respect as public safety workers."
05/18/2017
Check out the latest edition of the 93 Beacon!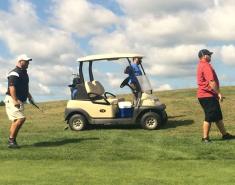 05/03/2017
On July 10th, 2017, the Council 93 Memorial Scholarship Fund is hosting the 11th Annual Memorial Golf Tournament at the Olde Scotland Links Golf Course in Bridgewater, Massachusetts.