With the AFSCME Free College Benefit, you and your family members can earn an associate or bachelors degree online from a public, accredited college – with no out-of-pocket costs to you. This can save you thousands of dollars. And the process is simple.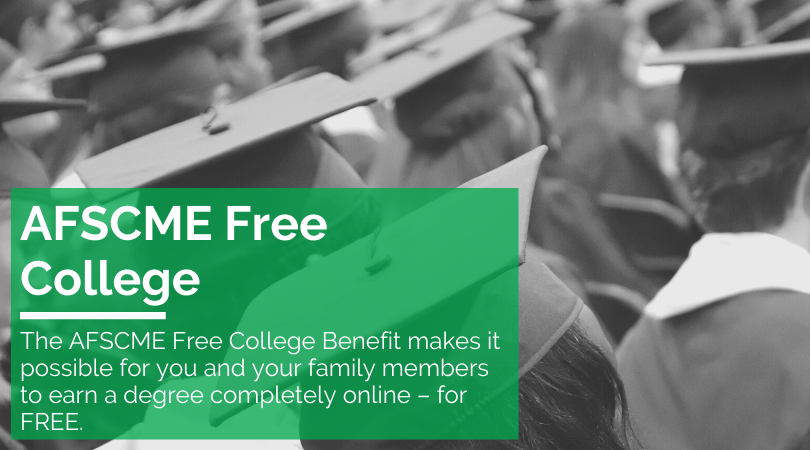 The Free College Benefit Covers Any Amount For Tuition, Fees Or Books That Is Not Covered By Federal Or Employer Education Grants.
Family of AFSCME members are defined as children (or stepchildren), grandchildren (or step-grandchildren), spouses, domestic partners, financial dependents, siblings and parents.